Moneeloa Chaane is a 36-year-old mother of 3 and is married to Thabiso Chaane. She is a Self-leadership Coach with a specific love for family development. She teaches effective communication skills for relationship building in the home, between the parent and child as well as between couples. She shares the journey with the parents/couples who are on a coaching journey, where through the process she shares consciousness and self-leadership tools that further empower their self-character. When Moneeloa is not doing what she loves as a coach, she is sharing her journey as a Mrs South Africa semi-finalist. I had the privilege of interviewing this phenomenal woman and now I get to share her story.
Please could you tell us more about Self-leadership.
Self-Leadership is built on the principle that success starts with knowing oneself, being able to generate clarity on what resonates and does not, the vision, mission, values and principles one stands for, mastering being in alignment, being able to effectively communicate these to others and being able to meet your most important needs. At the centre of it, building a healthy relationship with yourself and with others, being aware and mindful of your impact on others. My mission is to bring self-leadership to families. For couples and parents to be intentional about knowing themselves as a family, their family vision, value, principles, and their relationship. To respect and support meeting each other's most important needs. I wish for family structures to experience less disconnect, less anxiety and resentment amongst each other and most of all more fulfilment in marriage and parent-child relationships. I wish to teach this to our youth as a key foundation to creating their own lives.
What inspired me to go into coaching was finally deciding to respond to my heart's prompting that I have lived with for years, that I am meant to be in the humanities field of work, teaching and empowering people. It was really about taking that step out and the rest in terms of how I am meant to serve in this field is unfolding as my journey unfolds.
What inspired you to enter the Mrs South Africa 2021 pageant?
After some time of feeling discontentment, doubt in myself and really feeling insecure about my vision, fear and drown in the pressures and pains of life, I decided on this year to be the year of getting up, pulling myself together and doing it. My year of becoming, both in myself and in my business. I then decided to enter the Mrs South Africa pageant as I really wanted to step out and step out big. I wanted my business to be known and I wanted my vision and my mission to be known.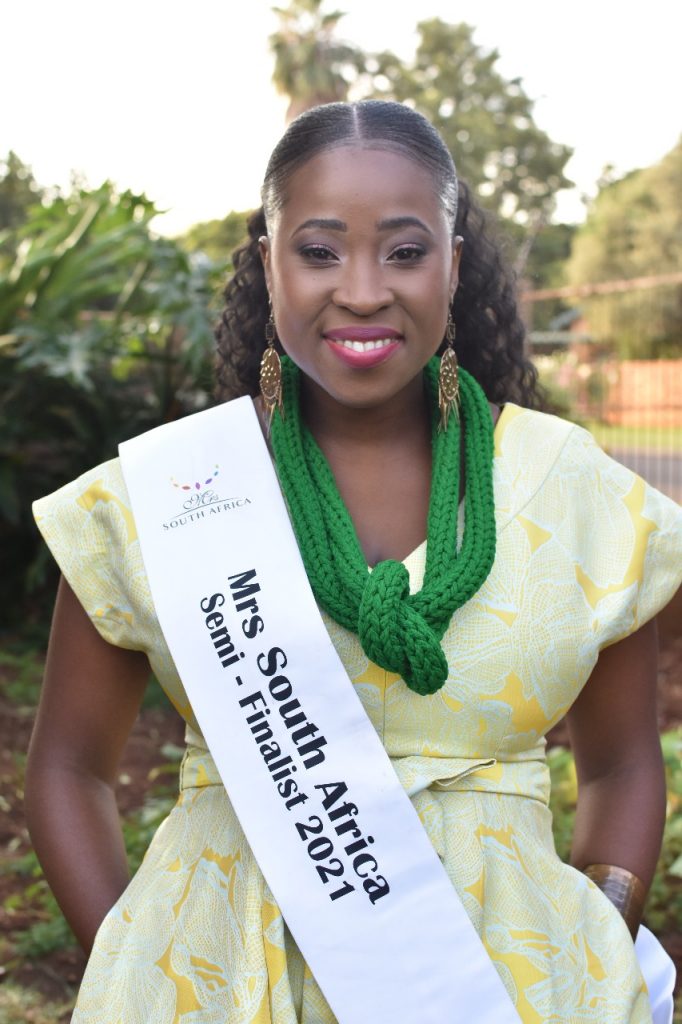 Have you always wanted to enter the Mrs South Africa pageant, or have you entered previous pageants? How far did you go in the pageant?
The only pageant I have ever done was back in high school, winning Miss Millennium College. I had a wish to enter Miss Jam Alley back in the days and have always held a wish in me, even today to walk a Mercedes Benz fashion show. Entering Mrs SA was me saying you know what, I've always wished to be on a stage and this it, I am going for it.
What are your goals and aspirations that you would like to achieve in the Mrs South Africa 2021 pageant?
By being in this journey I wish to inspire:
The youth to know that life starts with a desire, a dream and that is what will keep them awake to who they are and are going to be. It will keep them awake to being intentional creators of their own lives. I wish to inspire them to Dream, to SEE themselves, connect with the rhythm of their souls and dare to Be it. To go for it.
To raise the volume on the message that we are developers and shapers of society, and we do so in how we parent and do family. I wish to drive my vision to help families shift how they experience each other by shifting how they communicate.
I wish to be known for the vision I stand for.
What are you passionate about in life?
I am passionate about my growth, to actualise and experience the highest, truest version of myself and to always be true to my soul.
Do you have a role model or who is your greatest motivator in life to achieve your goals?
I don't have one role model that I can say I intentionally follow, that's my greatest motivator to achieve my dreams. Dare I say my desire to succeed and realise the powerhouse inside me is my greatest motivator.
There are people that have touched and inspired me and who I have looked up to in my journey such as Lisa Nichols, Valorie Button, Khanyi Dlomo and one that I would like to intentionally choose model after is Zamakhize Mkhize.
What/who keeps you going through challenging times?
Keeping the principle "All things work out for my good" alive in me.
Prayer, meditation, and coaching (talk it all out).
Hiking and dance sessions with my kids.
Mirror work – spend time with me.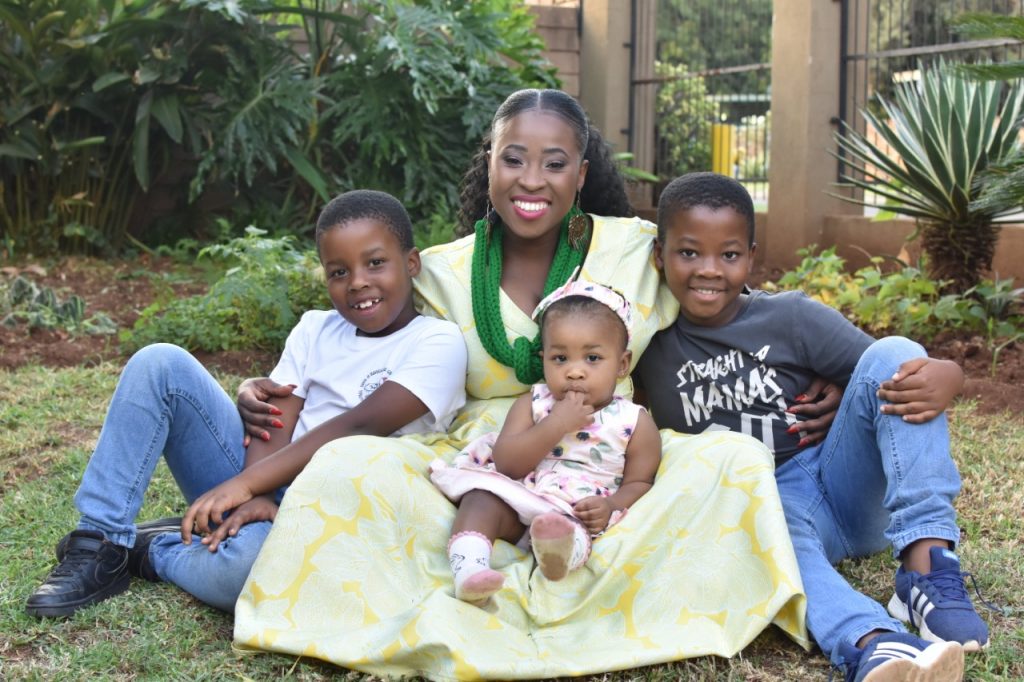 Do you have a self-care routine/what do you do to keep your cup full or to keep you grounded?
Oh, I have quite a number of things I love for my self-care:
I love Time to Think with Sibylle Sharon – I never miss her monthly Thinking Time for Women sessions; it always leaves me feeling light in my head and renewed in my motivation.
I discovered that I looove facials thanks to Netsense Beauty Spa, they have introduced me to doing facials and I absolutely love it.
Trauma Release Exercise (TRE) with Jade Coaching.
Mirror work
Engaging with like-minded people (monthly Creative Consciousness trainings- absolutely fill me up).
Do you have any advice to those who would like to enter a pageant like Mrs South Africa?
Your why will be your best asset throughout the journey. Be asserted in your why and carve out your own experience.
Do you have any hobbies? I love Hiking
Where can we vote for you to get you to the next round?
To vote you can sms "Moneeloa Chaane" to 35959
10x smses per person make a huge difference.
Do you have any charities that you support? If yes, please name them and why you support them?
I am a monthly donor to Unicef because of its alignment to passion for driving positive child development through educating and supporting parents and family development. Through this journey I have registered a foundation that will be focused on youth self-leadership development.
Thank you to Moneeloa Chaane for sharing her inspiring story. Please follow her on Facebook and Instagram, as well as connect with her on Foundations and Bonds Coaching and Skills Development Facebook and Instagram pages.