Brittany Smith is a talented opera singer with heart. From debuting in the role of Pamina in Mozart's The Magic Flute to performing as Juliet in Capuleti e i Montecchi and Amour in Orphée and Eurydice, Brittany has already made an impression on CTO audiences and now we get to see her play the role of Susanna in Mozart's famous masterpiece, Le Nozze di Fargo.
Brittany has been serious about opera since she was introduced to the discipline by her choir mistress and has recently spent time exploring its power to bring hope and inspiration. She holds her Postgraduate Diploma in Opera Performance at UCT and a BMus (Opera) and is an advocate for tuberculosis sufferers: once diagnosed with the disease just 4 centimeters away from her vocal cords, she makes it her mission to address the stigma still attached to the illness. I recently caught up with Brittany to share her inspirational story.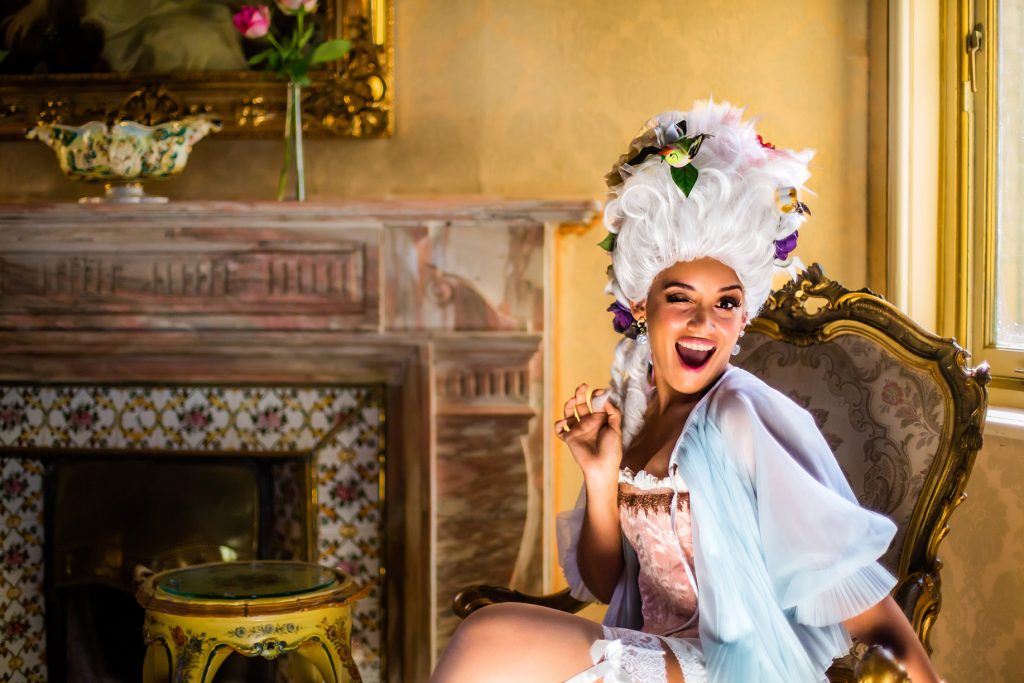 Congratulations on a fantastic career and on all that you have achieved. Why do you love being an Opera singer and could you share with us a career highlight?
Thank you! If I have to narrow down the reason, I love being an opera singer, it would be because of all the freedom I have while performing on stage. There's nothing better than hearing the orchestra tune while you're backstage and having the feeling like you have wings to soar high with when you sing your very first phrase. The highlight of my career was when I had to step in to sing the role of Priestess Leïla in Bizet's The Pearl Fishers. It showed me just how far I could push myself and the determination to prove to myself that I could sing a big role with only one rehearsal to walk through.
Please could you share with us your healing/recovery process from the time you were diagnosed with Tuberculosis to your recovery?
It was tough, especially since I was starting to sing the big girl roles. I remember the worst part about my recovery being the five tablets I had to take every morning for five months and then trying to keep them down. I had an amazing support system at home and from the few friends I still had. I also remember praying quite a bit – my strength came from my Maker. I was comforted by that.
How long was your recovery process?
My full recovery took six months. After that, it took a while longer to recover from the mental stress I had endured as well.
Is Tuberculosis (TB) contagious?
If untreated, TB is EXTREMELY contagious. Something as simple as speaking to someone face to face who is infected puts you at a very high risk of contracting the disease.
I can only imagine the fear that you faced with the disease being just a few centimeters away from your vocal cords. Who or what motivated you to keep fighting to get better so that you could be back on stage doing what you love?
It was actually 4 cm away from my vocal cords upon consultation with my pulmonologist and after hearing that, I came to the realisation of just how dangerous the type of TB I had, had been. I'd say my fighting spirit, my family and a lot of prayer as well as wanting to feel the freedom I felt while singing, gave me my motivation back.
As a TB survivor, what are some of the stigmas that you faced not just as an opera singer, but as a human being fighting a disease that could have potentially ended your career?
People didn't want to touch me or come close to me and when I mentioned that I had HAD TB, they would instantly take a step back from me or put their hands over their mouths and noses so as to not catch anything from me, even after I told them that I am not contagious anymore or that I didn't have TB anymore and that hurt. I also understood that they were not as educated on TB as they should be and that sort of made the shun a bit easier to handle.
You speak strongly about secondary stigma, what is secondary stigma and who does it come from?
Secondary stigma is when the family or friends shun you from their social circles after they have heard that you had TB. In my case, it was friends I had made in varsity, that even when I was not contagious anymore and still wore a mask to protect myself, they'd back away or just not associate themselves with me because they saw me as, and I quote, "dirty". Unfortunately, this is the case with many TB survivors and sufferers alike. Why is that? It is that way because people are not educated enough to know and understand more about TB.
Do you think people find it taboo to talk about having/had TB?
In some communities and cultures, yes. Many TB sufferers and survivors do not want a target on their backs when it comes to opening up about the disease, so instead they don't talk about it at all. In many cases we are judged so badly after people find out – we're almost shamed upon. It's actually really sad.
From the challenges and stigmas that you faced, what would you like people to take away from your story?
You can make a full recovery. Life does not stop because you've contracted TB. I want people to know that there are support groups that they could reach out to and that someone will welcome them with open arms because "you are not your disease."
What can we do to educate people on Tuberculosis and to break these stigmas?
It's this simple: Talk about Tuberculosis more. Talk until you're blue in the face. Once people are no longer afraid of something they do not understand, the faster stigma will disappear until it is but a foreign concept.
From 06 to 15 July 2022, we get to see you live on stage performing the role of Susanna in Le Nozze Di Figaro at the Roodepoort Theatre. What can audiences expect from Susanna?
Audiences can expect a show of a lifetime. Susanna is naughty, nice, fierce and a delight…like a breath of fresh air. We need that after a 2 and a half year darkness.
Le Nozze di Figaro runs from 06 to 15 July 2022 at the Roodepoort Theatre. Tickets are R220 and are on sale through Webtickets.