South Africa, watch your favourite All-Stars and consumer contestants on your screens this month!
With summer approaching, this is the perfect time to showcase the stamina, willpower, and mental and physical strength of everybody's favourite returning All Stars. And let's not forget those consumer contestants who are also competing in the captivating challenges for a chance to win the grand prize of their share of R1 million as well as R250 000 worth of Suzuki prizes!
For the brand-new season of Tropika Island of Treasure, Tropika has joined forces with Mr Price Home on an exciting collaboration, which makes the show even more eye-catching. Look out for these stunning accessories, which include beach towels, beach blankets, tote bags, and even beach tents. These are great additions to your collection of beach accessories for Summer 2022!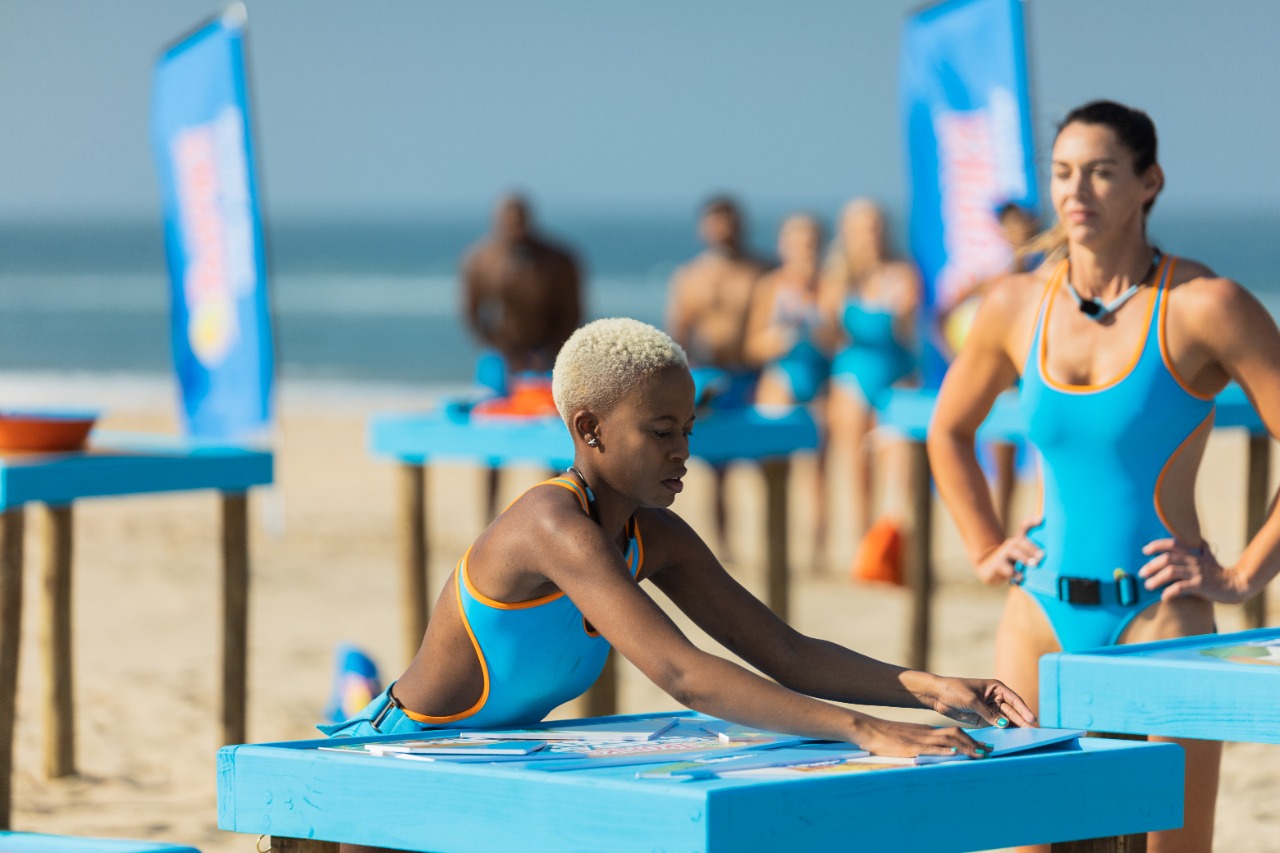 Here are the highlights from the first episode:
All 18 contestants and All-Stars challenge for a ranking and musician and performing artist Brendan Peyper and consumer contestant and content creator Sria Reddy came out on top as the top-ranking All-Star and consumer contestant, respectively.
10 Smoooth Fans got through the challenge: Dain Ogulu, Boitumelo 'Melo' Moloto, Ruan Scheepers, Liardus Nel, Alyssa Conley, Sria Reddy, Janice 'Jae' Bauer, Lelani Loots, Tayne de Villiers and Lerecia Mcpherson
8 Smoooth fan favourites were eliminated in episode 1: Beuton Nero, Ofentse Boloko, Simphiwe Jack Mabaso, Shonisani Masutha, Taryl Ogle, Bianca Edwards, Zweli Dube, Neena Bezuidenhout.
The celebrity All-Stars took part in the same challenge to place 1 to 8 to determine who picks their partner first. Brendan won this challenge but Roxy Louw and Shashi Naidoo pick-up Long-Life Charm advantages along the challenge, giving them an advantage going into the partner pick. 1 can swap partners with another celeb and the other can steal points from another. 
If you missed the episode, don't stress – the first repeat will be on tonight at 21:00 on SABC 3 and a second repeat will be on Friday 23 September at 22:30. Tropika has much more in store for you, not just this exciting TV show. Be on the lookout for the @MyTropika social media pages and take part in the at-home competitions for your chance to win some smoooth prizes and hampers!