Collett Dawson 
is by no means a stranger to the entertainment industry. This amazing woman is the Owner of  
The Colab Network
, as well as the Director and Producer of the much anticipated show Gone Too Soon.
You can read more details about Gone Too Soon
Here
.
I recently had the opportunity to interview Collett Dawson to find out her thoughts on the show, and who some of her favourite musical influences are that are no longer with us: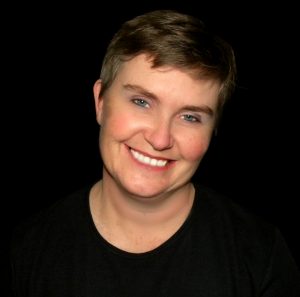 Who was your favourite musical legend to listen to over the years and why?
Queen was my ultimate favourite band to listen to, most especially watching Freddie Mercury perform. Even before I entered the entertainment industry, I felt that Freddie was a creative artist way before his time, where each song written and recorded was a magnificent production in itself. Freddie's stage persona for me as well, was incredible, I was drawn to the theatricality of his performances and then there were those killer vocals of his. I think another reason I was so drawn to him was his total lack of concern about what the industry thought of him – HE knew he was on a specific path and even though there were SO many people against them in the beginning, he stuck to his goals and dreams, and I couldn't help but admire and respect him for that.
Have you had the opportunity to watch  a musical legend live in concert? If yes, where did this concert take place and how was the experience watching them live?
I have been blessed to have watched so many big names perform live in concert, but if we were choosing from this list, a real bucket list moment for me was seeing Michael Jackson live in London in 1991/1992 (can't remember which year it was). I was living in London at the time and this was my first BIG NAME that I was going to see – then seeing tens of thousands of fans flood Wembley Stadium to join me… it felt like I was living a dream.
You must remember that that was still "the dark days" in South Africa and we were experiencing a cultural boycott at that time because of our country's politics, so to be able to calmly go out and buy a ticket to see a huge legendary artist like Michael Jackson in London was so surreal for me.
The best news is that he didn't disappoint – he was INCREDIBLE – what an experience – one I will never forget.
I've seen many huge international artists since then, but none will be able to replicate that feeling of the first time being in the presence of true music greatness.
Is there a musical legend that you would have loved to see live in concert? Please share one of their songs that is your favourite.
My biggest regret was not seeing Queen and Freddie live – especially since I was SUPPOSED to!! They were out at Sun City in the 80's and I had tickets to see them for my 16h birthday present. I was so excited I could barely contain myself. But then in the earlier part of the tour, Freddie unfortunately lost his voice and cancelled a few shows, my one being one of them. I was devastated! When I began living in London in 1991, one of the thoughts in my mind was to ensure I got to see them perform. Of course, we didn't realise at this time how sick Freddie was, and that he would die shortly after. It's still my biggest regret.
Another one is not seeing George Michael perform. He's a close 2nd to my favourite artist of all time. Such a skilled songwriter and performer – a friend of mine saw him in London perform about 10 years ago or so and said he was mind-blowing – I wish I could have experienced that.
Gone Too Soon is being staged in loving memory of two South African legends Matthew Stewardson and Gugu Zulu, who were also both close friends of yours. Please could you share with us one song (and the artist) that reminds you of both Matthew and Gugu or a song for each of them.
Both of them were such music lovers, I loved talking music with them, they also had vastly different tastes.
For me, the songs that remind me most of Matthew is the Ratpack numbers – he was known in our circles as "the Frank Sinatra of South Africa" and his voice certainly blended itself well to that, even though he performed a diverse range of music, he could do anything.
For me, even though it's now nearly 8 years since Matthew's death, I still battle to listen to anyone else perform "Mr Bojangles", "My Way" and "That's Life". For me, those were "Matty's songs" and I literally need to walk out a room, overcome with emotion, when anyone else sings them. Interestingly enough, the only other artist who I CAN listen to sing these songs is Timothy Moloi – who of course, is one of the frontline vocalists I just HAD to have in Gone Too Soon.
Gugu and I always spoke pop music – two of my fondest memories (of so many) regarding music was him attending two of my shows I was promoting "Michael Jackson: HIStory" as well as "Whitney Houston : The Greatest Love of All" – both staged at Joburg Theatre.
The memory that sticks with me most is during the Whitney Houston show in January 2015. Gugu and Letshego walked in with the hugest grin on their faces, they couldn't keep the good news from me that Letshego was pregnant and they'd only just told their families, they hadn't announced it to the general public yet so I felt so honoured they'd shared the news with me.
The song that stands out for me is when "I Wanna Dance with Somebody" began – Gugu jumped to his feet and started dancing totally spontaneously, and the audience followed suit. What a moment of pure unadulterated joy I witnessed in that moment, seeing my friend so happy that he was about to become a father. It's a song that has since become to mean so much to me, and of course it's ended up in GONE TOO SOON… In fact, the Whitney segment is a powerful segment in the show… I don't want to say more than that… you'll just need to come to the show to see it for yourself.
As the Director and producer of Gone Too Soon, what makes this production different to other productions that you have directed and produced?
Gone Too Soon has become more of a labour of love than I had first envisaged. Of course, it goes without saying because it's inspired by the deaths of two SA legends who were dear friends of mine who had such an impact on life – in fact, their wouldn't be a CoLab Network without both their encouragement and support.
But I realised it's also more than that. I've realised along this journey of putting the show together that it's also these incredible legends that really moved us and affected us. Their music and lives had SUCH an impact on me and all of us, we listen to them when we're sad, happy, need to be motivated, inspired etc. What an incredible power they all had, to have such an influence on all of us, through their music.
I also believe their music is truly timeless and for that, I'm thrilled to be paying tribute to them as such leaders of their respective generations, and to invite the general public to celebrate in their lives along with me.
Which song are you looking forward to being performed on stage during Gone Too Soon?
I know it's cliche, but all of them, really. Each song and artist was hand picked for a specific reason, to provide a truly unforgettable experience for the audience, and for us that are putting the show together, and even the performers are totally invested in the show.
But if I have to choose, of course it'll be the Freddie Mercury segment, but I also can't wait to hear Timothy perform Careless Whispers – the George Michael classic hit.
With the collaboration of the Johannesburg Youth Orchestra who will be performing in the show, how important is it for our youth to know the musical legends we grew up with and their music?
What I'm loving about this show experience is seeing these youngsters absolutely revelling in performing these hits, and none of them witnessed the songs first hand, they were all too young. To see these youngsters be just as moved and inspired by these artists and their music is such a thrill for me, and that in itself, for me, proves the point that the music these artists performed really ARE timeless and will live on through future generations continuing to perform these great hits.
Why have you decided to include some of Born To Perform's young stars in to the show?
 I've been blessed to be part of the entertainment industry for the last 26 years so it's really important for me to "give back" as much as I can. I am passionate about young talent and being part of nurturing it where I can and so when Gemma and Matthew Marinus came to me five years ago with their concept of Born To Perform and wanted to know whether I thought it was viable, I immediately jumped at the chance to be involved.
It's been an honour and a privilege watching these incredibly talented youngsters grow and develop into our stars of tomorrow, so I made a commitment to Gemma and Matt that I will give professional opportunities wherever I could – for example, Marianthe Panas was one of the leading vocalists in Supreme Divas a few years back at Joburg Theatre while only being 14 years old!
A little while ago, when I was watching the Born To Perform 2018's SHINE! rehearsal, I was once again blown away by this incredible talent and knew instinctively that I wanted them to be part of Gone Too Soon. We hadn't cast the Backing Vocalists yet so I spoke with Timothy Moloi who then auditioned them and chose the best 7 bright young stars to be part of the show.
It's humbling to see how keen and hungry they are to be part of the show and have really embraced the opportunity, and have had some amazing vocal workshops with Timothy already. I can't wait to see how the audience responds to them!
What would you like the audience to take away from the show?
I want the audience to experience exactly the same journey down memory lane as we have while putting the show together. I want them to laugh, cry, sing along, tap their hands and feet to the beat, get up and dance, but mostly, celebrate along with us. These incredible artists who might not be with us physically anymore, but are JUST as relevant in the world now as they were then, through their incredible music.
Gone Too Soon will be taking place on the Lyric Theatre Stage at Gold Reef City for two performances only:
– Saturday 20th October 2018 at 20:00
– Sunday 21st October 2018 at 14:00
Ticket prices range between R150-R280 and can be booked through the Gold Reef City
Website
 or through
Computicket
I would like to extend a huge thank you to Collett Dawson for this Interview opportunity.