Situated 336 km from Johannesburg, 284 km from Bloemfontein and 389 km from Durban, Clarens is a gem sure worth exploring.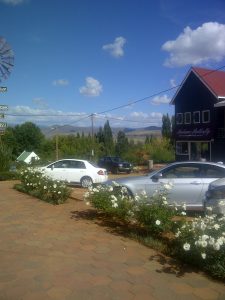 Clarens is a small town situated in the foothills of the Maluti Mountains in the Free State province of South Africa, and is nicknamed "The Jewel of the Eastern Free State."
Clarens was established in 1912 and was named after the town of Clarens in Switzerland, where Paul Kruger spent his last days.
Close to Clarens is the Lesotho Highlands Project that brings in fresh water from Lesotho to feed into the As River, Liebenbergsvlei and Wilge Rivers, as well as into the Vaal Dam. Water from the Vaal Dam is then abstracted, treated and pumped into the rand water supply area.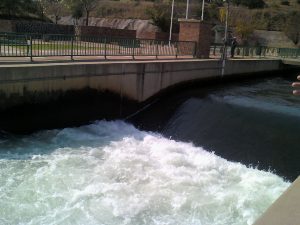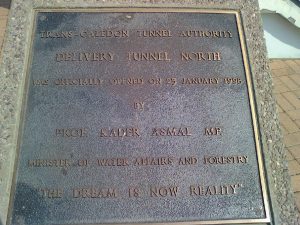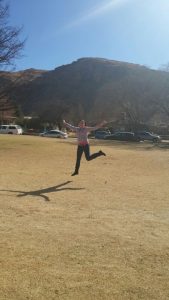 I first fell in Love with Clarens in April 2010. With its spectacular sandstone mountains and wonderful climate combined with scenic views, it is no wonder why Clarens is one of the most picturesque spots in South Africa. This has made Clarens a popular getaway for city dwellers from Johannesburg, Bloemfontein and Durban among other places. Clarens is also situated about 20 km from the Golden Gate Highlands National Park.
There are various establishments you can choose from for the duration of your stay in Clarens. This ranges from bed & breakfast, Self-Catering, backpackers, lodges and farm guest houses in the surrounding area.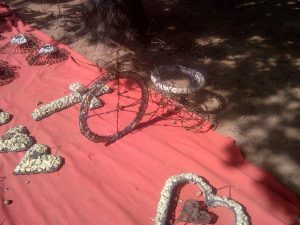 For art lovers you will enjoy pieces from local artists. Artworks range from locally sourced materials and are used to create little masterpieces.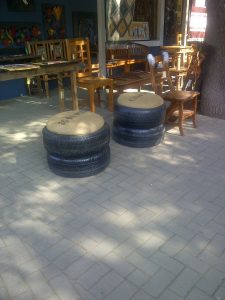 There is no shortage of creativity in Clarens. As you walk around this beautiful piece of heaven you will find locally made furniture as well.
When you are not enjoying a meal in one of the many restaurants to choose from, you can take a stroll to one of their sweet shops. The minute you walk in your senses are awakened with the sweet aromas of chocolate. There is always a lovely variety to choose from and as a self confessed chocoholic, I never left the store empty handed.
For those who are more adventurous and wild at heart you can enjoy many of the activities on offer. From horse riding, abseiling, hiking, fly fishing, white water rafting and golf there is surely something fun for everyone to do.
I have had the privilege of visiting Clarens more than once over the years and each time I go there I am in awe of how beautiful and peaceful it is there. If you need a little getaway from the city for a short while then I highly recommend Clarens. For a solo trip or family getaway there is truly something for everyone.