It's officially Panto Time as today is the opening of this year's Janice Honeyman Pantomime Peter Pan, at the Joburg Theatre!
South Africa's "Queen of the Pantomime", Janice Honeyman, last staged this swashbuckling adventure in 2014. In true panto style, Honeyman adds her own fairy dust magic to this popular tale of the horrible Captain Hook and his sidekick Smee, who cause trouble for the brave Peter Pan, Darling children, lost boys and of course, Tinkerbell. Adding Dame Clementina Coconut to the mix brings about Honeyman's usual wit, fun, playful humour, double-entendres and more, with audience participation and a few surprises.
Sandi Dlangalala, who will be playing the brave Peter Pan, shares his panto journey. "I am beyond excited to be in the Panto this year. It is my first Janice Honeyman Pantomime.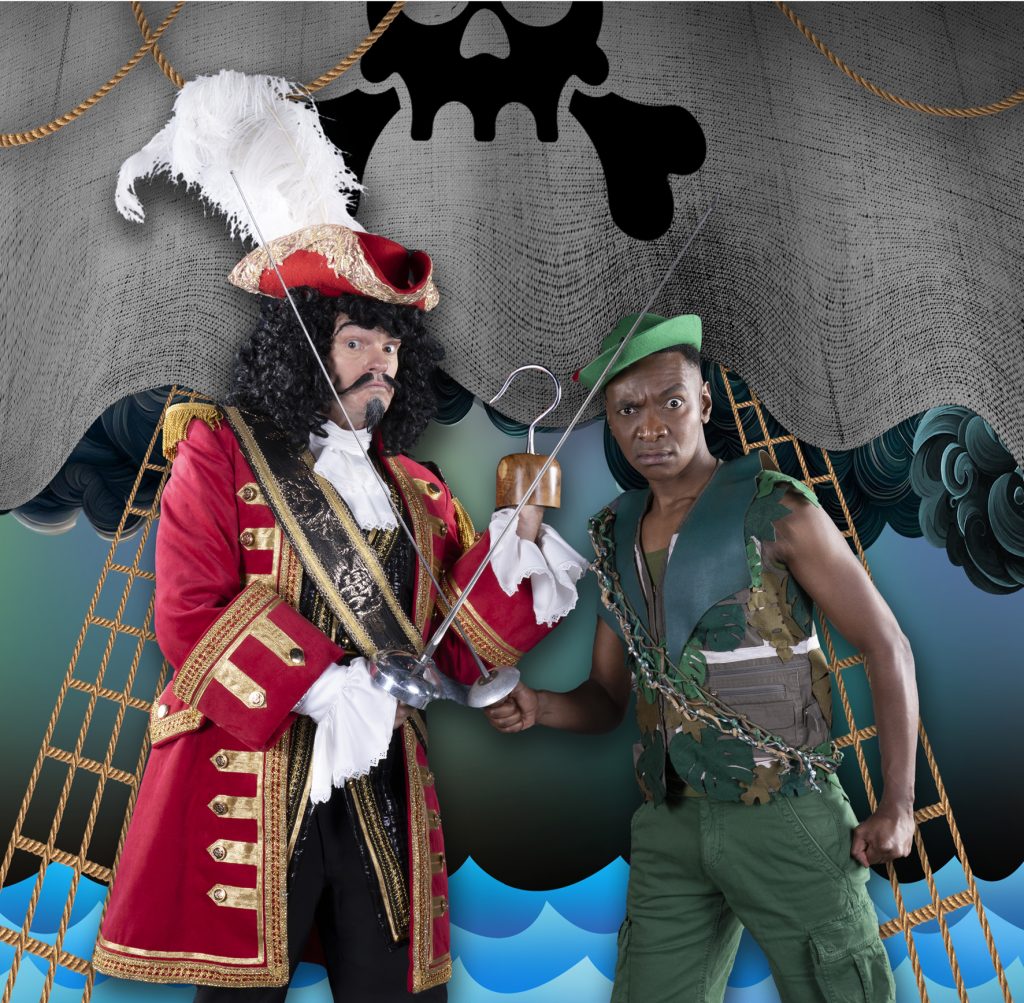 "Playing Captain Hook in this year's magical panto romp "Peter Pan" will be my fourth year dishing out mayhem, malice, and mischief in a Janice Honeyman spectacular. And I am more excited than Smee at an all-you-can-eat breakfast buffet! It's the silliness, the scale, and the slickness that I love so much. I am already making great progress growing my four-inch moustache, mending my pantaloons, and carving my cutlass. Hopefully, like me, you will be HOOKED too!" adds actor Ben Voss.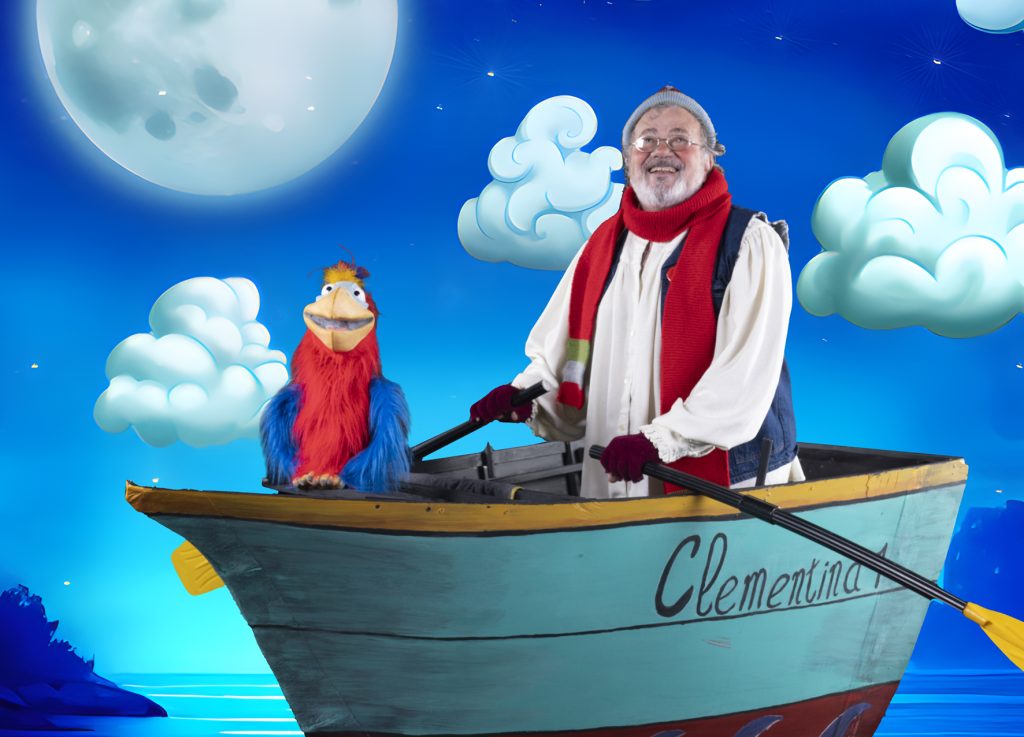 Michael Richard, who has performed in panto many times, will be playing Smee, Captain Hook's right hand. "This is my fifth or sixth pantomime for Janice Honeyman over many years and I am still so excited about embarking on this new adventure. I may not be able to prance around as much I used to in my younger days, but the thrill is still there. Come and see me having a jol as Smee."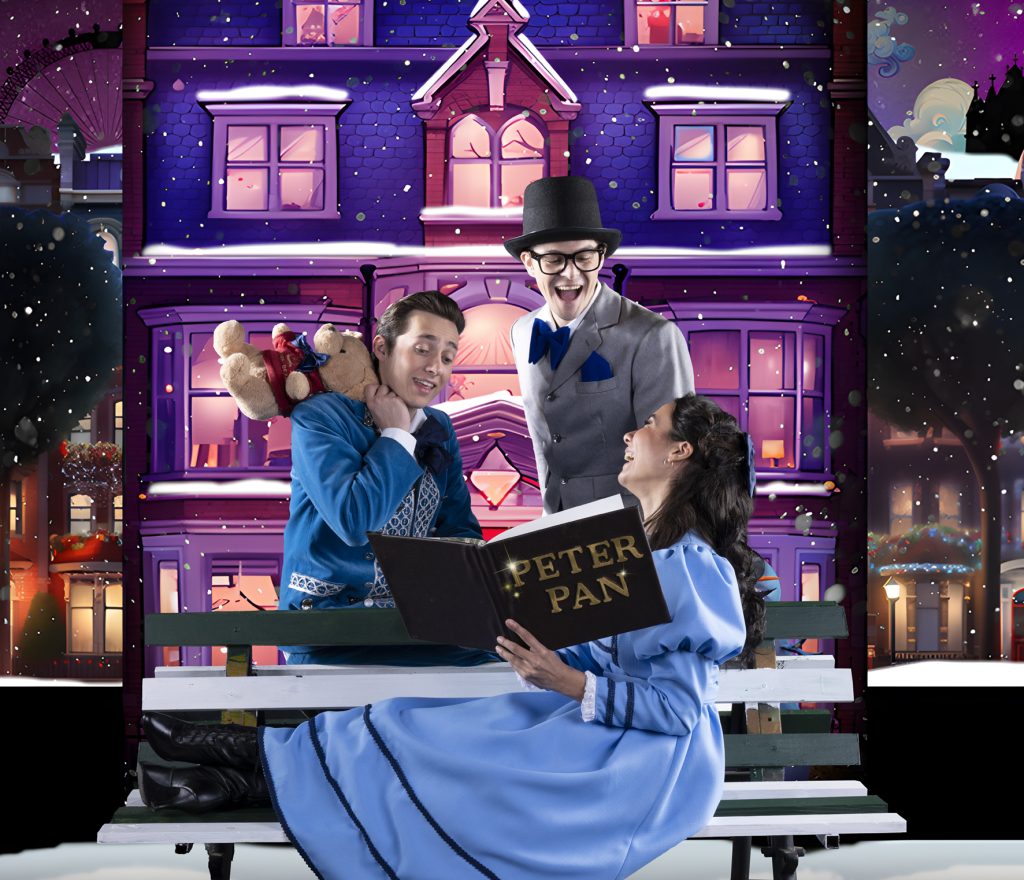 Kiruna Lind-Devar who will be playing Wendy in this year's panto. "Some of most precious friends and memories come from Panto land so I cannot wait to step back into that space and dance, sing and fly. All with a little faith, trust, and pixie dust!"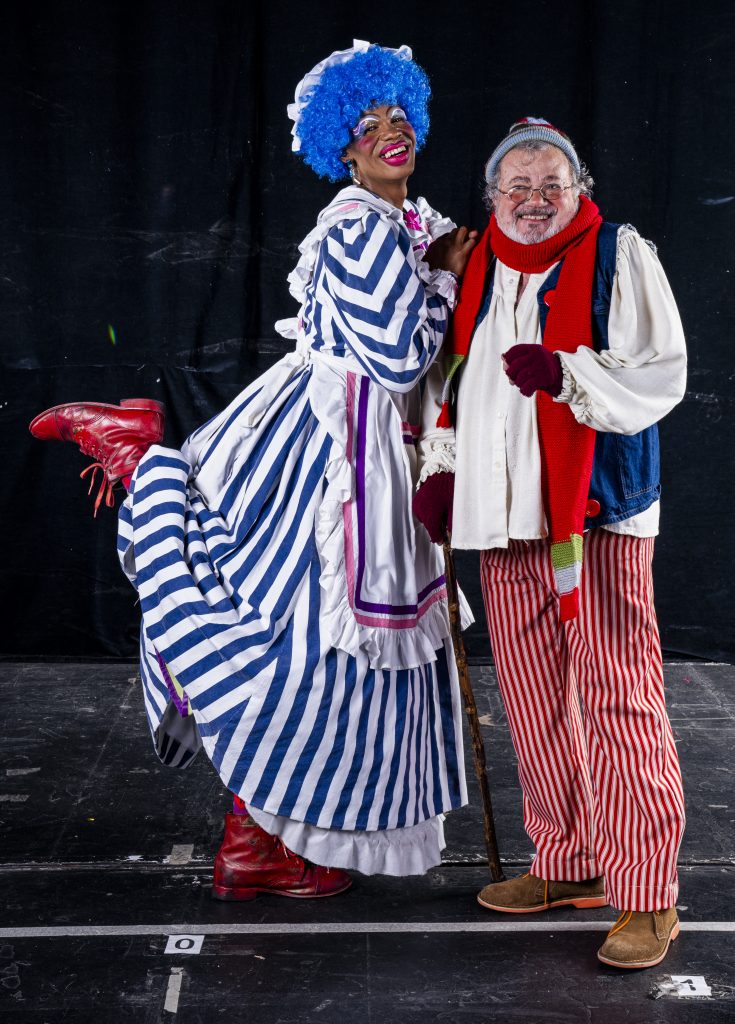 Our Dame Clementina Coconut will be played by David Arnold Johnson, who had this to say "Being a Dame is always a treat. Working with Janice even more so. This year I will be a married Dame. So will definitely be drawing on some moments of my personal experience."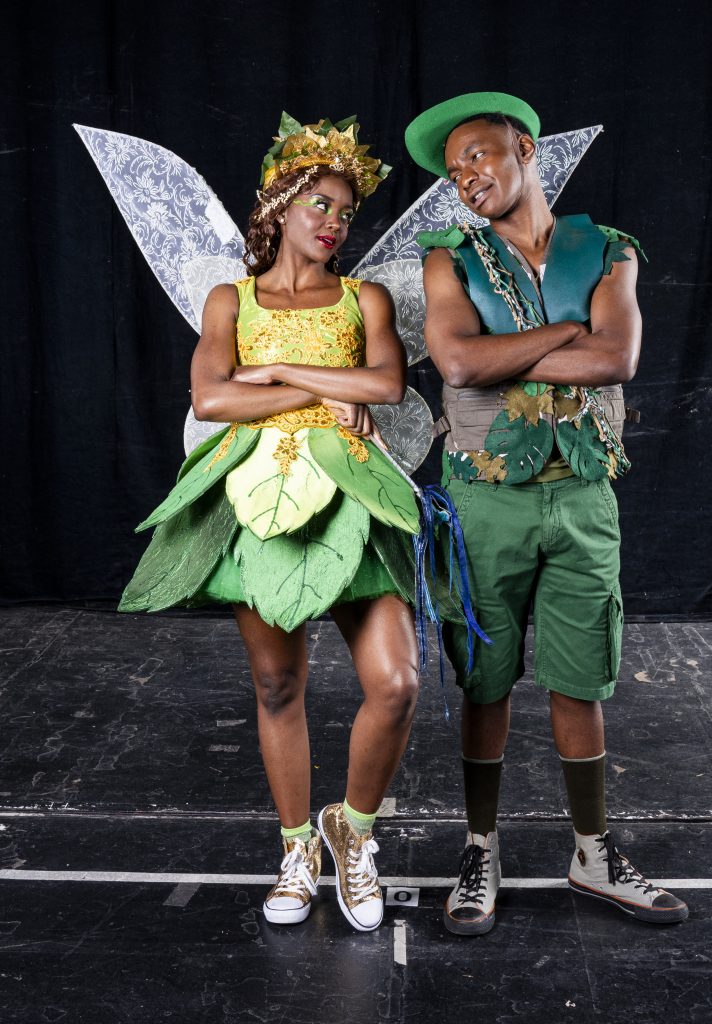 This time around, Virtuous Kandemiri will be sprinkling fairy dust as Tinkerbell and is beyond excited to be playing this role, "I'm so excited, I'm soaked in fairy dust. I can't wait to play Tinkerbell, a character that I've always loved as a child, and one that I know many people love equally, if not more. This drives me to really give my all and to do her justice. It's even better that I get to do this with a great, talented, and professional team. I'm really looking forward to my first Janice Honeyman Pantomime."
Featured in the cast of Peter Pan this year are (in alphabetical order) Matthew Berry, Inge Breytenbach, Gugu Dhlamini, Diego Hamity, Tarryn Heard, Dirk Joubert, Sarah Leigh, Charity Madhlazi, Siya Makakane, Gareth Meijsen, Noni Mkhonto, Bo Molefe, Lesedi Mpshe, Tania Mteto, Sibusiso Mxosana, Tshepo Ncokoane, Brian Ngobese, Manyano Ngoma, Zamaswazi Nkosi, Micah Stojakovic, and Kensiwe Tshabalala.
The pantomime is written and directed by Janice Honeyman, with musical direction by Dale-Ray Scheepers, choreography by Khaya Ndlovu, lighting design by Johan Ferreira, sound design by Akhona Bozo and production designer Andrew Timm.
Janice Honeyman's Peter Pan Pantomime is on at the Joburg Theatre until 24 December 2023. Tickets are on sale through the Joburg Theatre website or by calling 0861 670 670.
Prices start at R130. Student and pensioner prices available.
MNET and the Mail & Guardian are the official media partners for this year's Janice Honeyman Pantomime Peter Pan.
Images by enroC photo.
Follow the conversation on social media with #PeterPanPanto.