As Nick Hamman and the 5Drive team continue on their Heritage Tour around South Africa this September, they'll need to keep taking the necessary precautions as they travel between hotels and tourism spots. The team can be rest assured that all their sanitizing needs are being taken care of with the proudly South African brand, EF-Active, joining the tour as a new sponsor this year alongside Robertson's.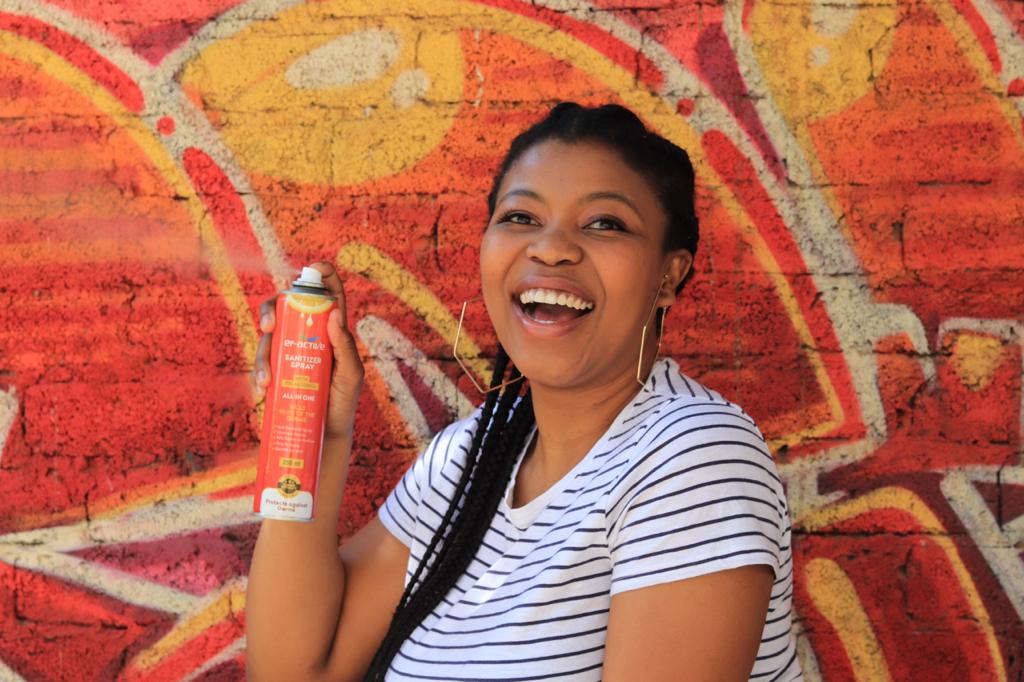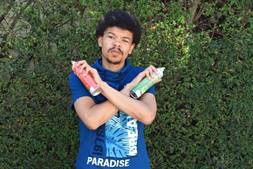 "South Africans have had a challenging year. Finally, there are opportunities to safely start getting out there again. Now more than ever, we should head out and explore our beautiful country and invest in its people. The tour this year has been doing just that. It's also been incredible to have the team with us. Everyone from Myself, Nadia, Bibi, Jude, Mad Money Mike and Dale bring different perspectives. We all love South Africa and are passionate about sharing that love with South Africans every day on the tour. It's been amazing to have EF-Active come on board to look after us and help us be safe this year," comments Nick Hamman.
Having embarked from the Northern Cape at the start of September, the team – Nick Hamman, Jude van Wyk (sports), Nadia Romanos (news), Bibi Mbangula (traffic) and producer, Mad Money Mike – have been well-stocked with EF-Active's range of scented sanitizing aerosols, sanitizing hand cream and Mistizer foggers. And the brand will continue to ensure the team is protected when they return home.
"The EF-Active team is excited to be a part of the fourth annual Heritage Tour. Especially with lockdown restrictions lifting, more than just celebrating South Africa's rich heritage and culture, our campaign with the 5Drive team is an important initiative to educate people on precautions they should be taking in their day-to-day lives in an effort to curb the spread of COVID-19, " adds EF-Active's CEO, Salil Dhingra.
EF-Active has grown into a competitive player on the market, offering sustainable, cost conscious and game-changing hygiene products. Developed and manufactured in South Africa, EF-Active's uniquely scented sanitizing aerosols are NRCS approved as being suitable for hands, surfaces and air. The Mistizer (fogger) is an essential item for any travel bag, office boardroom or home and the sanitizing hand cream with moisturising shea butter and Vitamin E is the first of its type on the market. The EF-Active range is available at Dis-Chem and Clicks stores nationwide.
Follow the team's journey across the country on 5FM's social media platforms and visit www.5fm.co.za for further information. Every week day for the next four weeks (21 September to 16 October), the 5Drive team will be showcasing one of the products and how it has ensured their protection during a variety of moments on tour and when they return back home. During the week, listeners can enter a weekly give-away by watching the Heritage Diary video and answering a relevant question.

About EF-Active
At the height of a global pandemic, GAHC Pty Ltd flipped the face of fast-moving consumer goods in a short space of time. Seeing an opportunity, the company's leadership committed their previous experience to developing their own brand, EF-Active. What has resulted is a sustainable, cost conscious and game-changing hygiene business providing innovative solutions to sanitizing products.
Stay protected with EF-Active. Follow the conversation:
#StopSprayRepeat #5DHeritageTour
Facebook: www.facebook.com/EFActiveSA
Instagram: www.instagram.com/ef_activesa
LinkedIn: www.linkedin.com/company/ef-active
About 5FM
5FM is not just a radio station. 5FM is a multimedia brand that builds and shares content across digital and on-air media channels informed by a youthful community. 5FM's purpose is to bring together youthful South Africans through the power of music. As an entertainment powerhouse 5FM features some of the most well-known media personalities and music DJs in South Africa. The station embraces content that is relevant, youthful and co-created with the 5FM community while proudly supporting the South African music industry. 5FM has won numerous awards, including seven consecutive Generation Next awards for Coolest Radio Station, 2012 Commercial Station of the Year at the MTN Radio Awards and the Most Influential International Station at the Worldwide Radio Summit in Los Angeles. 5FM lives loud!

Information courtesy of EF-Active and MS Publicity.