The anticipation is building for when GONE TOO SOON takes to the stage at The Lyric at Gold Reef City in a few weeks, where the show will pay tribute to lost music legends who come alive again through their greatest hits.
The CoLab Network is thrilled to announce an exciting addition to the line-up, that being 7 rising young stars from the Born To Perform platform who will join the frontline singers as their Backing Vocalists, after their incredible success as part of Born To Perform 2018 SHINE!  show held earlier in September.
Gone Too Soon will be on stage at The Lyric at Gold Reef City for 2 shows only on Saturday 20 October at 20h00 and Sunday 21 October at 14h00.
To enjoy a taste of what to expect from Gone Too Soon, click on this promotional video link:
This spectacular tribute stars Timothy Moloi (FIFA 2010 World Cup Opening Ceremony, Always & Forever – A Tribute to Luther Vandross, Great South African Bake Off Celebrity Festive Special, Classics is Groot), Joseph Clark (Joseph Clark – The Music of Queen, Classics is Groot, Queen At The Opera, Buddy Holly – The Buddy Holly Story) and Mariechan (of Jamali and Popstars fame) as the frontline vocalists who will set the stage alight as they perform the instantly recognisable hits.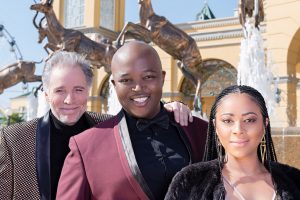 The seven Born To Perform artists who will now also be part of the Gone Too Soon cast are Marianthe Panas, John Tsenoli, Zinah Rose, Yahto Kroft, Rachel Games, Siyolise Mkondweni and Tylo Venter.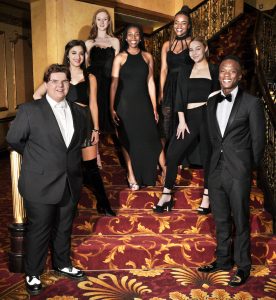 Says Collett Dawson, Executive Producer of Gone Too Soon; "I've had the privilege of being part of the Born To Perform Plaform since its inception 5 years ago and the work that Gemma and Matthew Marinus are doing with these talented youngsters, I believe, is invaluable for the development and nurturing of outstanding young talent. They are, in effect, developing our stars of tomorrow".

She continues; "When I attended the rehearsals of Born To Perform's 2018 show, I was quite literally blown away by the talent I saw in front of me and how these youngsters have grown over the years and are totally blossoming. They are not only talented, but it thrills me to see how they're learning so many other important industry traits like hard work, discipline, ethics and respect of other artists and the crews they work with – it was just such a delight for me. It's been important to me since Born To Perform began, to assist them in providing professional platforms for these artists to continue growing as performers wherever possible, so I made a decision on the spot that I wanted some of their top rising stars to be part of Gone Too Soon."
Related Article: Find out who Collett Dawson's favorite music icons are and more in my Interview with her.
The opportunity to be part of the show wasn't just handed to them, however; all those interested went through an audition process in front of Timothy Moloi (who is not only "the man with the velvet voice", but also one of South Africa's top vocal coaches) and producer Collett Dawson.
From those auditions, seven bright rising stars were selected who will now be sharing the stage with the professional frontline artists, as their backing vocalists.
They have already enjoyed a vigorous 2-day vocal workshop with Timothy Moloi and are super keen to be on stage to perform these timeless classics with him, Mariechan and Joseph Clark, thus adding to the unforgettable experience for the audiences.
Says Gemma Marinus, Director of Born To Perform; "We are so excited that, after the success of Born To Perform 2018, The CoLab Network has decided to use some of our upcoming performers in Gone Too Soon. Collett and The CoLab Network has been a huge supporter of our platform since conception and our mission to expose our young performers to the professional world of entertainment is being fulfilled. Getting to work and be mentored by world-class artists like Timothy Moloi, Mariechan and Joseph Clark is such an amazing opportunity for them to learn and grow and this is exactly why we created this platform for talented young performers."
Gone Too Soon is a fabulous tribute to the music legends we all loved, who died way before their time, but live on through their timeless music. The show will delight audiences old and young as they celebrate the powerhouse singers that became legends through their music over the past few decades.
Be transported on an unforgettable journey of pure nostalgia and heart-warming moments as homage is paid to a diverse selection of some of the greats, including Michael Jackson, Whitney Houston, Freddie Mercury, Luther Vandross, George Michael, Elvis Presley, David Bowie, Prince, Amy Winehouse, Nat King Cole, Natalie Cole, John Lennon and more.
South African artists will also be featured in the show, including Brenda Fassie and Mandoza.
While the show pays homage to these music icons who have left us too soon, the focus will be strongly on the uplifting atmosphere of inspiration that they continue to live on through their music, the memories they still evoke in all of us, as well as the impact that so many of them have made on the industry and world as a whole.
Another exhilarating collaboration is the inclusion of more young talented artists in the form of the superb Johannesburg Youth Orchestra conducted by Eddie Clayton, celebrating their 20th Anniversary, who join the vocalists on stage to evoke over 2 hours of unforgettable memories.
Says Collett Dawson on the subject of having these two young platforms as part of Gone Too Soon; "It's been a dynamic experience and such good food for the soul to watch all these young performers totally reveling in learning this repertoire. They, in essence, are paying tribute to artists they didn't grow up listening to and knowing like we did, yet their excitement is just as palpable as they learn these classic songs. This proves the point right there how timeless these legends really are and that their music and the impact they have on all of us, lives on. I cannot wait for the audiences to see this first-hand."
Gone Too Soon is the ideal concert experience for old and young to celebrate in the magic of the legacies these music icons left behind and the indelible mark they left on all of us.
Join us on for a 2-hour journey of sheer nostalgia as we travel down memory lane where finger clicking, toe clapping, singing and dancing along is strongly encouraged!
Gone Too Soon is on at The Lyric at Gold Reef City from 20 – 21 October 2018. Saturday 20 October at 20h00 and Sunday 21 October at 14h00.
Tickets range from R150 – R280.
Bookings are through  www.goldreefcity.co.za or Computicket or by calling The Lyric Theatre Box Office on 011 248 5000.
Discounts for senior citizens, students and scholars apply.
Tsogo Sun Rewards cardholders enjoy instant savings: 10% (Gold); 15% (Platinum); 20% (Black).
For group bookings of 10 or more, please contact the theatre directly on 011 248 5000.
Group Bookings of 50 seats or more qualify for a 15% discount if booked directly with The Lyric Theatre Box Office on 011 248 5000.
For these various discounts, contact the Gold Reef City Box Office for more information on 011 248 5000 or email goldreef.boxoffice@tsogosun.com
Gone Too Soon is being staged in loving memory of two South African legends Matthew Stewardson and Gugu Zulu – both close friends of Collett Dawson and whose untimely deaths inspired the concept of the show.
Gone too Soon is being staged with the blessing of the Stewardson and Zulu families
Gone Too Soon is proudly produced by The CoLab Network in association with the Johannesburg Youth Orchestra.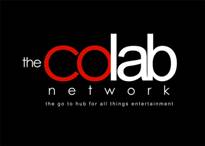 Lighting by Hauser Lighting Design, visual content by Fix Post Production, staging by Gemma Marinus and videography by Dream Canvas Productions.
All the above information is Courtesy of The Colab Network.